Jewels of Fashion, venticinquesimo appuntamento
Osare, una parola che suona familiare agli amanti dello stile. Saper scegliere l'abbigliamento che ci appartiene, che ci rende in qualche modo sicuri di noi stessi, non è sempre facile. Il rischio, spesso, è quello di apparire troppo estrosi, ma anche l'estro, in realtà, è un'arte che tutti possono imparare. Quando si parla di appariscenza il brand per eccellenza è senza dubbio Etro.
Nato nel 1968 dall'idea dello stilista Gimmo Etro, trae ispirazione dall'amore per i viaggi e la cultura nella produzione di stoffe pregiate del suo fondatore. I materiali utilizzati per la produzione dei capi sono indubbiamente tessuti stimati, caratterizzati dalla presenza di disegni colorati e innovativi. Collezioni del tutto esclusive che si contraddistinguono per la loro originalità e per la lavorazione delle stampe.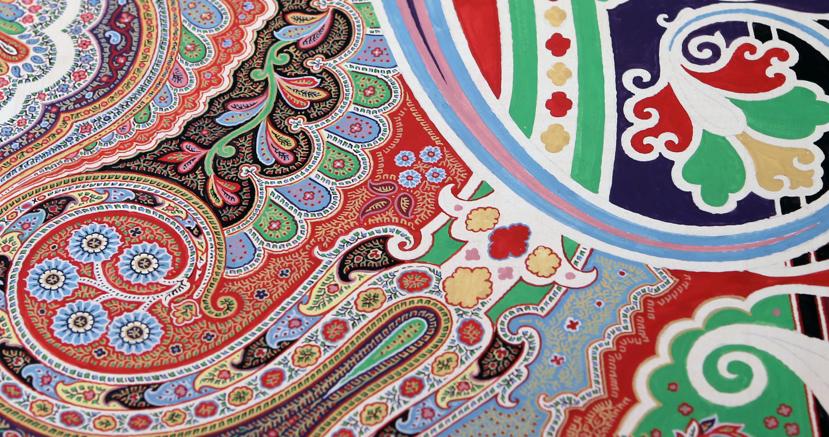 Non ti curar di loro, ma guarda e passa…
Alcune volte indossare una camicia o una T-Shirt potrebbe fare la differenza. Questo, in realtà, non avviene per chi sceglie di indossare il brand Etro. Tutto, grazie a questo marchio, acquisisce un significato diverso e, allo stesso tempo, anche la semplicità risente del carico di indipendenza di questa collezione. Indipendenza di stile e di pensiero, è questa la giusta mentalità di chi decide di vestirsi Etro.
Il giusto compromesso tra il saper osare e il poter mantenere la propria idea di "fashion look". L'esempio lampante da prendere in considerazione è la T-Shirt in cotone stampa uccello a fiori. Un'esplosività di colori che, apparentemente, potrebbero stonare messi uno accanto all'altro ma, nella realtà dei fatti, trovano la loro perfetta sintonia. In cotone leggero e regular-fit da subito un forte colpo all'occhio con la tonalità di turchese che fa da sfondo a un disegno coloratissimo: un pappagallo che sta per decollare su un vasto campo fiorito. Da poter indossare con un semplice jeans o un pantalone elegante monocromatico, si presta a diversi tipi di occasioni.
Ma ciò che davvero rende un uomo elegante è senza dubbio la camicia. Con Etro, però, questa eleganza viene immediatamente ammortizzata dalle fantasie dinamiche che prevalgono sulla totalità del capo. Come la Camicia slim-fit con stampa a fiori, apparentemente semplice ma che, in realtà, di semplice ha soltanto la categoria a cui appartiene. A maniche lunghe e in puro cotone, si presenta con una stampa floreale all over e collo alla francese. La chiusura centrale e i polsini sono caratterizzati dalla presenza di multi bottoni tono su tono. L'arte di saper indossare un capo scontato con la giusta dose di estro.
Se sono rose…fioriranno
Se gli uomini, molto spesso, sono restii nell'indossare capi che possano a primo impatto apparire troppo appariscenti, le donne, al contrario, amano tutto ciò che ha a che fare con l'originalità. Un capo Etro non ha bisogno di nient'altro per essere indossato, né di accessori, né di scarpe impegnative, né tanto meno di capi di "accompagnamento". Come il Pantalone palazzo con stampa floreale, la giusta opportunità per arricchire il proprio guardaroba con un oggetto del tutto rappresentativo del brand Etro. La presenza di diversi stili cromatici, vi permetterà di indossarli con qualsiasi tipo di T-Shirt o camicia, purché monocromatica: non serve rubare la scena a questi fantastici pantaloni. La vestibilità vi permetterà di sentirvi slanciate, snelle e in piena armonia con il vostro corpo.
Stay Tuned...

Su

caposerio.com

è possibile trovare tantissimi altri modelli esclusivi da indossare, approfittando del codice SUM19: inserendolo avrai il 10% sugli articoli non in sconto per la collezione primavera-estate 2019. Ma continuate a non abbassare la guardia, Jewels of Fashion vi racconterà di tantissime novità che stanno arrivando sul sito… Stay Tuned!